Good Luck to the 3rd Years
Where can you find our current 3rd year residents after graduation? We wish them the best, but we will miss them.
Stephen Alayli will begin practice with Phoebe Putney Health System in Albany, Georgia.
Christopher J. Betrus has accepted a fellowship position at the Weil Foot, Ankle & Orthopedic Institute in Advanced Surgery in Des Plaines, Illinois.
Geoffrey Cady has accepted a fellowship position at the Southeast Permanente Foot & Ankle Trauma & Reconstructive Surgical Fellowship with Brian Neerings, DPM, FACFAS in Atlanta, Georgia.
Elizabeth Parry accepted a fellowship with Sandra Raynor, DPM, FACFAS, in Indianapolis, Indiana.
---
ACFAS Annual Reception – San Antonio, TX
February 20, 2020
Great times at our Annual Alumni Reception at ACFAS again this year!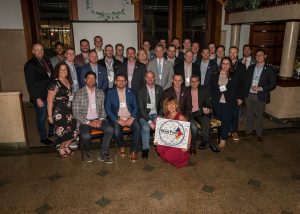 ---
January 18, 2020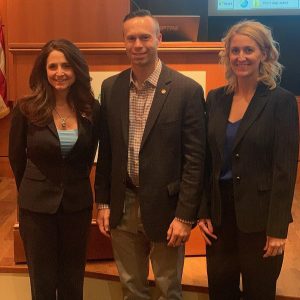 Michelle Butterworth, DPM, FACFAS, Matthew Hentges, DPM, FACFAS and Kimberlee Hobizal, DPM, FACFAS
---
Recruitment Weekend (Social Day)
January 16, 2020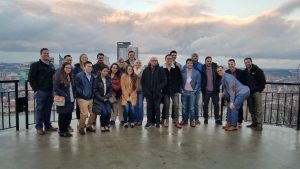 A little sight seeing during Resident Interviews
---
7th Annual Alumni Event – Westin Kierland Resort & Spa, Scottsdale, AZ
October 31 – November 3, 2019
---
October 19, 2019
<<<<NO PHOTO AVAILABLE>>>>
Gennady Geskin, MD, Lawrence Karlock, DPM, FACFAS, Ryan McMillen, DPM, FACFAS and Ross Taubman, DPM, FACFAS
---
September 7, 2019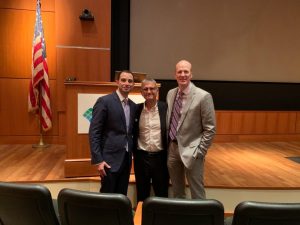 Jacob Wynes, DPM, FACFAS, Alan Catanzariti, DPM, FACFAS and Patrick Burns, DPM
---
Welcome
WPH Foot & Ankle Surgical Residency welcomes the incoming 1st year residents: Steven Georgian, Jacob Jones, Kimberly Lockridge and Vincent Vacketta. So glad to have them join our family.

My name is Steven Georgian and I am from Wiggins, Mississippi. I am very blessed with a loving wife and beautiful daughter. I attended William Carey University in Hattiesburg, Mississippi, where I graduated with a Bachelor's of Science in Psychology. I attended podiatry school in Cleveland, Ohio at Kent State University College of Podiatric Medicine. During my senior year of podiatry school I was afforded the opportunity to be an extern at West Penn Hospital Foot & Ankle Institute. Throughout my extern month at West Penn Hospital I felt motivated and challenged each day and knew immediately where I wanted to complete my residency training. I consider it an honor to have been selected to complete my residency training at West Penn Hospital. In my spare time I enjoy being in the outdoors and going for long walks with my wife and daughter.

My name is Jacob "Jake" Jones. I grew up in Globe, Arizona and moved to Cedar Park, Texas during high school. I attended Texas A&M University, where I received my Bachelors of Science. I then attended Scholl College of Podiatric Medicine at Rosalind Franklin University where I completed several research projects and served as Pi Delta President, ACFAS Research Coordinator and Scholl Ambassador Chair. In my free time I enjoy spending time with my beautiful wife, Alyssa, our two huskies, cycling, fishing, and all things Aggie athletics. I am honored and humbled to join the prestigious West Penn family with its rich tradition and distinguished alumni which will provide the foundation and exceptional training that I will be able to use to excel throughout my career.

My name is Kimberly Lockridge. I was raised in beautiful Denver, Colorado. I attended the University of Northern Colorado, where I had the opportunity to play Division I basketball and graduate with a Bachelor of Science in Biology.  I went on to graduate from Kent State College of Podiatric Medicine in Cleveland, OH.  In my spare time I enjoy staying active outdoors, trying new recipes and spending time with friends and family. When I go back to Colorado, I love spending time in the mountains skiing, hiking and camping. I am extremely grateful to be able to continue my training at West Penn Foot and Ankle Institute and become part of the family.

My name is Vincent Vacketta.  I grew up in Columbus, Indiana and attended Indiana University, where I graduated with a Bachelor's of Science in Exercise Science with minors in biology and chemistry and served as team captain for the men's ice hockey team in my senior year. I received my podiatric medical education from Scholl College at Rosalind Franklin University. While achieving my degree, my personal interest in elective rearfoot and ankle surgery, sports medicine, and the pursuit of fellowship ultimately directed me to West Penn. I consider myself very fortunate to receive my training at West Penn Hospital Foot & Ankle Residency Program and to have the opportunity to join such a successful family of alumni and staff. Living in Pittsburgh has been an enjoyable contrast to my rural Midwestern upbringing and continues to provide me with exciting experiences and memories.  In my time outside of training I enjoy exploring the various ethnic markets, restaurants, and bars around the city, cheering on the local sports teams, and searching for the city's best coffee shop. My other hobbies include exercise and fitness, honing my cooking skills, and spending time with friends and family.
---