Good-Bye 3rd Years
Where can you find our current 3rd year residents after graduation? We wish them the best, but we will miss them.
Lisa Grant-McDonald will be attending the CHI Franciscan Health Advanced Foot & Ankle Reconstructive Surgery Fellowship Program with Byron Hutchinson, DPM, FACFAS at St. Francis Hospital in Tacoma Washington.
Michael Howell will be attending the Kalamazoo Foot and Ankle Specialist Fellowship with Michael Maskill, DPM in Portage, Michigan.
---
Graduation Celebrations
Congratulations Lisa and Mike!!!
---
Scott Alter, DPM Memorial Lecture Series
   April 29, 2017
<<<<NO PHOTO AVAILABLE>>>>
Bradley Lamm, DPM, FACFAS and Jason Miller, DPM, FACFAS, FAPWCA
---
Scott Alter, DPM Memorial Lecture Series
March 11, 2017
<<<<NO PHOTO AVAILABLE>>>>
J. Joseph Anderson, DPM, FACFAS and Kyle Peterson, DPM, AACFAS
---
17th Annual ACFAS West Penn Hospital Alumni Reception
Tuesday, February 28, 2017
Hosted by the West Penn Foot and Ankle Society
Senor Frogs
Located in Treasure Island – Next to the Mirage
Las Vegas, Nevada
---
Interview Social
January 19, 2017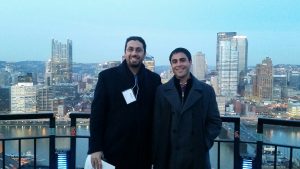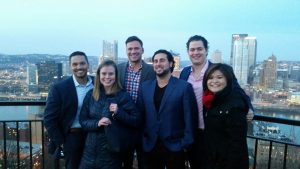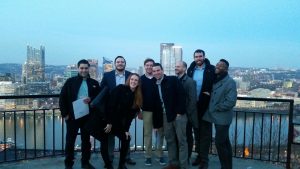 A little sight seeing during Resident Interviews
---
Scott Alter, DPM Memorial Lecture Series
---
Scott Alter, DPM Memorial Lecture Series
---
Scott Alter, DPM Memorial Lecture Series
---
Congratulations to Tee Adeleke!!
Join Us In Welcoming Podiatric Surgeon
Dr. Adebola T. Adeleke To Orthopedic Associates Of Middletown
http://www.oamct.com/news_adebola_adeleke.php
---
4th Annual Alumni Event – Amelia Island, FL
September 22, 2016
---
Scott Alter, DPM Memorial Lecture Series
Robert Joseph, DPM, PhD, FACFAS and James Sferra, MD
---
Publication
It is our pleasure to announce that Brian Dix, DPM and Lisa Grant-McDonald, DPM have published "Preoperative Anemia in Hindfoot and Ankle Arthrodesis" on September 9th, 2016 in the Foot & Ankle Specialist.  Please click the link below to view the article.
"Preoperative Anemia in Hindfoot and Ankle Arthrodesis"
---
Residency Event – Pittsburgh Pirates at PNC Park
September 2, 2016
Team building with residents and families. We had a beautiful evening and a great time was had by all.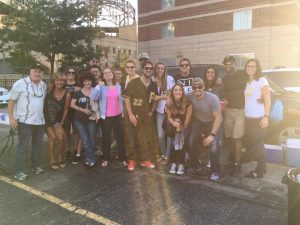 ---
Welcome
WPH Foot & Ankle Surgical Residency welcomes the incoming 1st year residents: Darrick Dominick, Travis Johnson and Josh Wilder. So glad to have them join our family.  Also we have a new Clinical Research Coordinator we would like to welcome.
Darrick Dominick, DPM

My name is Darrick Dominick. I was born and raised in nearby Latrobe, Pennsylvania. I went to Washington & Jefferson College for my undergraduate studies where I majored in Biology. I also played football while attending W&J and was a two year starter as a defensive tackle. During my junior year football season, I sustained an ankle injury which required two surgeries. It was during this time that I developed a serious interest in foot and ankle surgery. I went on to attend Kent State University College of Podiatric Medicine. It became my goal early on in medical school to complete my training at the West Penn Foot and Ankle Surgery residency program. Everyone that I spoke to had great things to say about the outstanding tradition and training. After spending a month at West Penn during my fourth year of school it became clear to me that no other program would prepare me better for my future career. I am very excited for the next three years to develop my skills and for the countless opportunities that I will be afforded. In my free time I enjoy spending time with friends and family. I am especially excited to be in Pittsburgh to cheer on my favorite sports teams.
Travis Johnson, DPM

My name Travis Johnson and I am from Longwood, Florida. I graduated from the Des Moines University College of Podiatric Medicine and Surgery in Des Moines, IA and before that I received my Bachelor's degree in Microbiology from the University of Central Florida. After a whirlwind year of rotations as a fourth year student, my wife Taylor and I are loving life in Pittsburgh with our new puppy, Nora. I feel blessed beyond measure to receive my surgical training at the West Penn Foot and Ankle residency program and to be part of an exceptional group of fellow residents. Attending a residency program with the tradition, reputation, and vast alumni network that West Penn has will without doubt prepare me to excel in my career as a foot and ankle surgeon.
Josh Wilder, DPM
My name is Joshua Wilder and I'm from Cincinnati, OH. I attended undergrad at Washington and Jefferson College with a BA in Business Administration and Pre-health. I graduated from Kent State University college of Podiatric Medicine. My inspiration to pursue a career as a foot and ankle specialist is my uncle, Dr. Arnold Tarpley who has helped guide me through college and medical school. The many years of shadowing and discussions with him have taught me to be resilient and strive to become the best in whatever I do. That being said, the West Penn Foot and Ankle program was definitely high on my list when searching for a residency. The level of training and vast amount of opportunities that are offered here are second to none. I am honored and thankful to be able to continue pursuing my career here as a foot and ankle surgeon.
Kathryn Duffill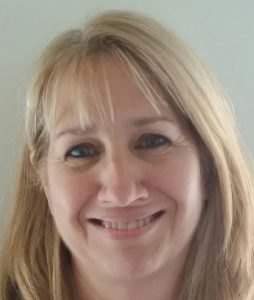 I am Kathryn Duffill and I grew up in Pittsburgh, Pennsylvania with my four siblings and two great parents.  I graduated with a Bachelor in Science degree from West Virginia University in 1980.  I began my 26 year career at Allegheny General Hospital, Allegheny Singer Research Institute, in Cancer Research under the guidance of the late Dr. Larry Schenken and the late Dr. Dennis Burholt.  I also had the pleasure of working in the laboratory of Cancer Cell Biology and Genetics under the late Dr. Stanley Shackney, Director and staff oncologist.  Sadly when NIH funding was no longer available I was forced to seek employment elsewhere.  I continued my career for another 8 years at Magee Womens Research Institute as part of the Microbicide Trials Network carrying out phase I & phase II clinical studies, testing products for efficacy and safety in the prevention of HIV. My interests to move from the laboratory into the clinical aspects of research lead me to take a short Clinical Research Coordinator course, which lead me to my current position as the Research Study Coordinator at The Foot & Ankle Institute at West Penn Hospital, part of the Allegheny Health Network.
I care for my mother now in my home and in my spare time I also care for two remaining horses and 30 acres in Eighty Four PA, but hope to be a resident of Pittsburgh, PA again soon.  My fiancé and I purchased a fixer upper in Mount Washington and it is our hopes to be living there by next year.
I am excited to be part of The Foot & Ankle Institute and hope to be a contributing factor to the research team of some very motivated physicians.
---